Towns and cities must boost local actions to reduce carbon emissions and combat climate change. Three URBACT cities show how…
COP26, the 2021 UN Climate Change Conference, is on its way. In November, governments from around the world will gather in Glasgow (UK) to reaffirm their commitment to tackling climate change. Meanwhile, without waiting for the next COP, many URBACT cities have already been developing their own strategies, activities, and partnerships to move towards greater integration and transversality in their local climate policies.
Cities are the level at which most emissions are recorded. The world's cities consume 60–80% of natural resources(link is external), producing 50% of global waste and 75% of greenhouse gas emissions. And this is set to increase:75% of EU citizens(link is external) live in urban areas; 66% of the world's(link is external) population is expected to live in cities by 2050; and cities' global carbon footprint is predicted to triple by 2030. As a result, an estimated 93% of cities face threats such as floods, storms and heatwaves, and although many are taking action to improve resilience, up to 400 million people(link is external) could be living in cities with no plan to tackle climate by 2030.
As partners in URBACT networks, Manchester (UK), Mantua (IT) and Clermont-Auvergne Metropole (FR) all recognise the vital role of the local level in defining policies to actively reduce CO2 emissions.
In light of COP26, these three URBACT cites of very different sizes have committed to going further in their strategies and actions against climate change. The City of Manchester will be represented and aligned with the global movement C40 Cities(link is external). Mantua is leading a group of Italian cities to move towards fewer climate emissions, with URBACT support. And Clermont-Auvergne Metropole is promoting the voice of local territories in Glasgow, leading a delegation of 45 representatives of the URBACT Urb-En Pact network, including elected officials from seven cities, all of whom are taking local actions to become net zero energy territories by 2050. They have, in particular, identified the following responsibilities for cities:
Cities can act as brokers of knowledge and ideas and stakeholders by implementing the URBACT methodology and ensuring co-creation of the city of today and of tomorrow(link is external).
Cities are the place to carry out Living Labs, prototyping and testing new methodologies for policy action. Local territory has to be the architect of the future, the place where a pact for and by society towards a new society can take place.
Cities have a high level of independence and should act as local guarantors of leadership and actions, as well as influencers to other governance levels.
Cities can lead paradigmatic transformation in the way public administration works and the ways to co-design integrated local polices.

So how are these three URBACT cities tackling climate change locally?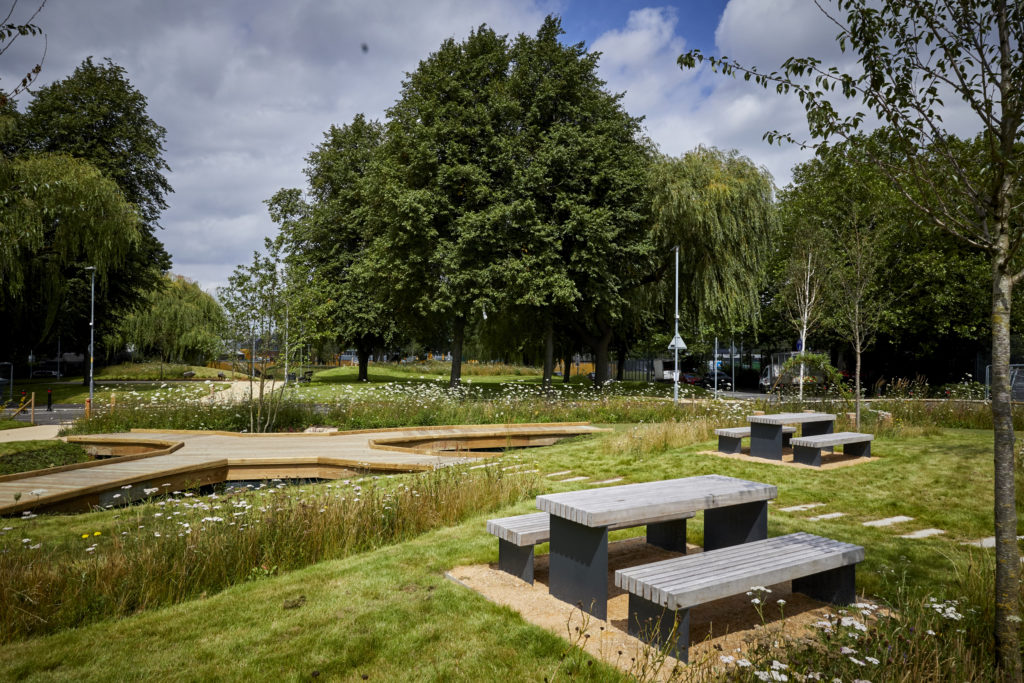 Manchester, which led the recent URBACT C-Change network, has a long experience of seeking to mitigate and adapt to climate change. It developed its first strategy in 2009 and declared a climate emergency in 2019. Its latest plan, the Manchester Climate Change Framework(link is external), introduced the goal of carbon neutrality by 2038. The UK government also granted the city with a budget for decarbonisation. Yet, says Adrian Slatcher from Manchester City Council: "making climate an important policy statement is key. But even more crucial is to turn ambitions and strategies into a set of actions."
As such, Manchester aligned with the Paris Agreement and has sought to develop its own understanding of what science explains about climate change. It has, in particular, developed the notion of carbon budgeting, which it is using through the Manchester Climate Change Agency, while further developing it within the URBACT Zero Carbon Cities network. As a carbon budget aims to articulate the extent of challenges and related actions, Manchester set its own target as a maximum of 15 million tonnes of CO2 emissions from homes, workplaces and ground transport between 2018 and 2100; and a reduction of direct CO2 emissions by at least 50% between 2020 and 2025. Projects include a new 'sponge park' in West Gorton, developed during the Horizon 2020-funded Grow Green project. The park features nature-based solutions, such as 'rain gardens' and trenches to re-use rainwater and reduce flooding.
Manchester also works actively with its arts and culture sector on making its practices more environmentally friendly, as well as raising broader awareness of the climate emergency. This has been the scope of the URBACT C-Change network in which Mantua (IT) also participated.
As a UNESCO World heritage site, Mantua has long been a city with a strong focus on culture, a sector that shapes local strategies and serves as a key economic driver. At the same time, the city acknowledges its role in the reduction of CO2 emissions and energy consumption, for example with the implementation of its Sustainable Energy Action Plan, and various adaptation and mitigation resiliency plans and policies, including a Sustainable Urban Mobility Plan, and policies to tackle water pollution and improve energy efficiency in built heritage.
The success of combining arts and culture with climate action has brought Mantua extra national funding of EUR 300 000 to continue its activities. The city is also coordinating a new URBACT National Practice Transfer Initiative cascading the learnings and methodology from C-Change to seven other Italian cities – Rovereto, Cuneo, Ferrara, Siena, Avellino, Corigliano-Rossano, Sestri Levante.
As for the newly emerging Clermont-Auvergne Métropole, created in 2018, the focus has been to become a net zero energy territory, focusing on two aspects combined in the URBACT Urb-En Pact network: reducing energy consumption,while increasing the production of green and sustainable energy in and around the city. As the economic hub of the Centre region of France, the metropolis' industry is largely related to transport, housing, and heating. It can therefore work on changing habits, and adapting the needs of companies, inhabitants, and public services while acquiring new knowledge and research and development (R&D) towards smarter and greener growth.
Fighting climate change needs to be done together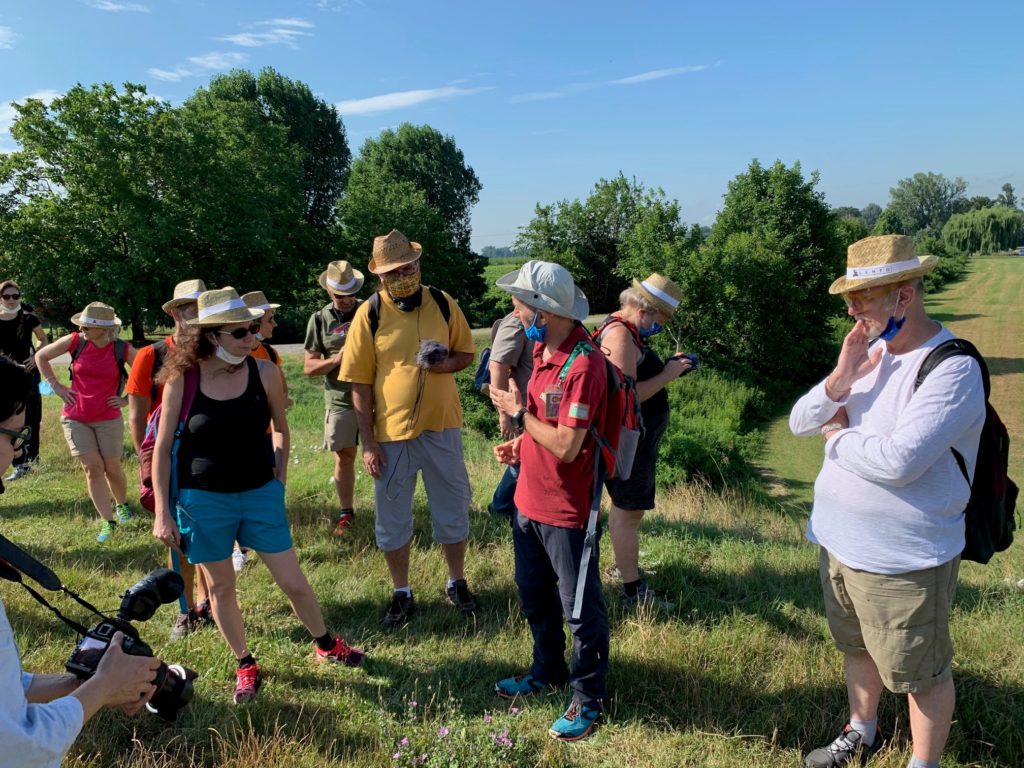 More than for any other policy area, working with relevant stakeholders has been a challenge, but also an extremely useful new opportunity for these three cities, in their fight against climate change. Manchester City Council is collaborating with Manchester University on science-based policy-making. While City Council emissions account for only 2% of the city's overall emissions, the municipality has partnered with other stakeholders responsible for 25% of local emissions – housing associations, hospitals, large businesses, media and communities – as part of the Manchester Climate Change Partnership(link is external). All these are working together on setting up carbon budgets and on paving the way to reach agreed targets. Within the scope of the C-Change network, the municipality in particular worked with small community players and the Manchester Arts Sustainability Team(link is external), known as MAST, made up of diverse cultural organisations. Last but not least, it also managed to get onboard both elected representatives and civil servants – key in ensuring the success of these actions.
Mantua has been able to achieve its results only by working with a group of local stakeholders set up during the URBACT network: one key learning from the URBACT method. Giulia Longhini explains: "CO2 emission reduction and Carbon Neutrality could be reached only with all stakeholders involved! This is also inspiring us for other local policies!" It is already foreseen that this new approach of creating local groups will the biggest challenge for cities in Italy's new URBACT national transfer network!
For the first time through the Urb-En Pact network Clermont-Auvergne Métropole gathered energy producers and consumer associations. This brought varied, sometimes conflicting, viewpoints together to contribute to the design of local policies and implementation strategies. "We expected the collaboration to be difficult and it actually appeared to be extremely constructive! We are very proud and happy about the results," says Virginie Squizzato, project coordinator at Clermont-Auvergne Metropole. "It is only altogether that we can sign a pact at city level for actual change," she adds.
Cities are key players in the fight against climate change
While climate change is an emergency, local and national governments take time to decide and act. Public policies take time to change. However, Virginie Squizatto concludes: "the recent and ongoing pandemic has shown that governments can act fast. If we decide to act fast for climate, we can also decide to do so. It is a question of deciding and prioritising".
Further reading
See the diverse ways URBACT is helping cities tackle climate change.
This is part of a series of articles drawing on key sessions at the 2021 URBACT City Festival(link is external). Revisit the session 'The road to COP26: climate change at the heart of URBACT cities, from the smallest to the largest', with recordings of 'Clermont Ferrand Metropole on the road to COP26!(link is external)' and 'Manchester on the road to COP26!(link is external)'
Other articles in the series include:
Find out more about COP26, the UN Climate Change Conference UK 2021(link is external)
Reposted from the URBACT website.