Interview with Lionel Larqué , General Delegate of ALLISS , on 29 August 2018 in Paris, 9th .
I met Lionel Larqué in March 2018 when the Scientific Committee of the VILCO – a project which dealt with cooperation between public authorities and citizens in the context of a research and experimentation project funded by the Co-Create programme of Innoviris – which I contributed. His interventions prompted me to meet again to discuss his experience of collaboration between research and civil society and vice versa. Here are some notes of this discussion.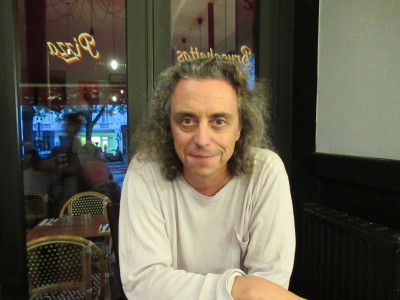 A trained oceanograph, Lionel Larqué has a PhD in physics and political science, and is an activist and actor of popular education since the 1980s. He was successively : Federal Commissioner for Cultural affairs at the national Léo Lagrange Federation, Deputy Director of the French Association of Small Hustlers (2003 -2012), founder and leader of the Global Forum sciences and democracy (2007-2013), founder of the European Network YPSSI and coordinator of "Youth, Science, Europe During the French presidency of the European Union (2008), initiator and executive secretary of the Alliance Sciences Société ( since 2012), co-director of the book "Science, it looks us" (2013).
I was intrigued and quite in agreement with the comments you made at the VILCO Scientific Committee meeting. These were aimed at clarifying the research objectives we had, including the extent to which we worked together with the beneficiaries of our research – the citizens – by involving them in all the levels of project: agenda-setting, methodology development, research conduct and analysis. You were praising a real collective work beyond an approach dominated by knowledgeable experts and intermediaries. I wanted to explore this question further in order to discuss with you how we can do research differently while avoiding and overcoming conventional biases, whether we are researchers from academia or other sectors, independent of all our good will and of our good intentions.
I have reviewed your profile and if I understand correctly, your ambition is to strengthen the link between research and civil society, to provide a value and meaning to research for it not to be siloed and not searching for the sake of searching, but with a stronger societal vocation. From the side of civil society, it is about giving it the opportunity to do its own research (with his own agendas and his own research). I think that globally, we talk increasingly about the opening of research to the contributions of civil society (for example with the quadruple or even the quintuple helix). Not to mention the way it actually works, I'll come back to it, I have the impression, but tell me if I'm wrong, that you insist less on the dimension of openness of the civil society to the scientific research?
I need to first clarify that I do not address the opening of research from a methodological point of view as you do in an article of your blog. What interests me is the link between civil society and research and more specifically, "How to equip non-industrial civil society so that it becomes a reliable partner in research?" and to see how we can act on the ground with a variety of stakeholders. My analysis is the result of twenty years of work on research policies. Research policies date back in developed countries, outside the USA, to the early 60s, it's not old. At this time, the priority was to rebuild the country and strengthen the industry potential. Research and Development (R & D) is a concept that allowed the business world to structure its research departments and develop research adapted to the market economy and large companies. Research within the framework of civil society is precisely non-industrial. Since the 80s-90s, its place is increasingly important with the collapse of the job market, the ecological collapse, and we realise that the industry is not the only solution even for some analysts it is not at all. Civil society must therefore be interested in research because it is about its vitality, its ability to think and act on the world.
But in reality, the question of how civil society has opened and reopened itself to research is not in itself relevant. We have conducted a survey to identify to which extent civil society was involved in research projects. It turns out that this has always been the case and that we have a plethora of example. A significant part of scientific research is based on civil society but we do not see it: in health, education, agronomy etc. In the case of the emergence of fish farming in the nineteenth century, for example, the academic researchers were unable to grow trout eggs without them becoming necrotic. The solution came from the Vosges fishermen, who were not mentioned by the scientists. Gradually, the scientific world has constructed a narrative where it became, the guard of true knowledge monopoly and thus holds great power. This attitude led to some form of institutionalisation of "real" knowledge, and the profession of researchers.
What do you think are the biggest obstacles to opening up research to cooperation with civil society actors, in the co- creation of research projects (whether in their agendas, data collection?, analysis, … )?
As I told you earlier, it has always existed. However, currently, the social and political situation is more favourable, because we need each other. Civil society members are better trained. Researchers also act in civil society. However, there are still institutional barriers.
Where it works best and where it is most natural and obvious, it is in natural sciences (ecological sciences, chemistry, biology, physics, mathematics, computer science …). On the other hand, it is, from my point of view, more difficult in the SHS contrary to what one might think.
Research is first and foremost the ability to ask questions, good if possible. The incubation of an idea takes time. In co- creation processes it is often denied: a researcher comes with their research question already established. It is rarely considered in scientific methodology. To establish a research question, we have three possibilities: in the academic silo according to his lab; in the context of a breakthrough; and in a historical phase and a particular cultural bath. For the latter, the soil is society, it is a dialectical struggle between the actors of research and civil society. However, civil society is not aware of its richness in today's debates.
Coming back to the VILCO project, how can collaboration between public authorities and civil society be improved?
If we consider the citizens who work with municipalities, we must see who plays what role and when. Each has their own quality, function. It must also be remembered that a local authority, an institution that innovates does not exist. There can only be changes in spaces of freedom. Innovation comes only from places and times where it is unplanned. Innovation comes from the vitality of the actors of civil society which imply a change in the institution, which allows it to make it live in the long term. It acts in response. It is a receptacle for creating conditions to institute other relationships, to incorporate new values ​​and new principles.
Civil society has a destiny to change things, it is its playing field. Institutions are late compared to what happens in civil society, that is the rule of the game.
Finally, how do you see the ability to change practices, how to make things happen?
We must let the vocations burst. Make sense of everyone's game (researcher, civil society, political actor, public actor …). We often lack analysis by acting at certain times or thinking that our action will have no impact: maybe there will be no immediate change but at a particular political moment, it will evolve. It always evolves, even if we do not always understand in what sense or how it has evolved. Activists are extremely sequential, thinking that a proposal 'a' results in action 'b' for results 'c'. Yet, societal transformations rarely have a causal explanation. A movement here often leads to changes in unanticipated places. Disturbing is also to acting at various levels.
Activists are always frustrated but, in fact, things change all the time. Agendas are not synchronous. You have to be able to take a step back and look at things more analytically.