… yet, we need to go beyond labelling: the wider the definition of social innovation the wider we can experiment", stated by Fabio Sgaragli during the BoostInno network's Summit in Paris on the 6-7-8 November 2017. Three days of intense visits and work showed a wide range of concrete projects of what social innovation is and can be. Fair enough, the network started by going through dozens of definitions before identifying that the concrete projects are more than a definition. As Piotr Wolkowinski, Lead Expert of the project, stated "what is important is the story telling. But the story needs to be interesting". And indeed, over these three days, we went through very varied socially innovative projects from Paris and other cities of the network rich in learning and exemplification.

"Classical economy does not bring us the answers to what we need" (Antoinette Guhl, Deputy Mayor of Paris). Such answers are found in responsible consumption (La Louve food cooperative) or reduction of food waste (Le Chaînon Manquant collecting food surplus from events), circular economy projects (the Tale Me Lab proposing a service of children's and pregnant women's clothes renting) also combining it with local anchor in the neighbourhood (La petite Rockette with a ressourcerie, café and local initiatives), or increased carbon-free mobility with empowerment (Solicycle for learning to self-repair bicycles).
"Creating synergies and networks is needed to implement projects" (Robert Hermann, Strasbourg's Eurometropole President). This is the purpose of initiatives for generating ideas and solutions with citizens and entrepreneurs (MakeSense a Community platform to develop new projects) bringing together entrepreneurs (La Ruche as a coworking space), incubating and creating whole ecosystems (KaléidosCOOP with co-working spaces, offices and shops). Such projects are brought to the attention of the public by initiatives for discovering them such as PariSolidari-Thé which proposes tailored visits and games of Paris via specific projects.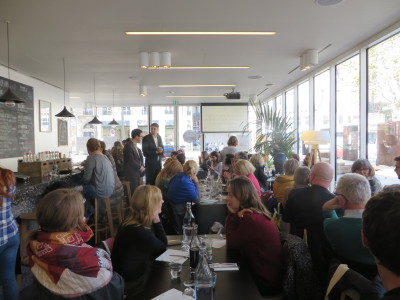 "We are political in the sense that we want to make cities better to live in" (Piotr Kowalczuk, Deputy Mayor of Gdansk). For this, some cities are testing new democratic systems (A Panel of randomly selected citizens in Gdansk). Some develop new approaches to co-construct the city (the re-design of a street with students in Wroclaw) and to identify city solutions bringing together citizens, entrepreneurs, elected representatives and city administrators (Start-up de territoire Alsace a 36-month movement for identifying issues, stakeholders and start-up projects). NGOs play in this a crucial role in citizen's awareness raising and lobbying (HOP informing and federating citizens, seeking to influence producers and being experts on the issue of planned obsolescence).
"We are seeking to fight social and territorial inequalities" (Sara Berbel, Managing Director of Barcelona Activa). Various projects propose professional (re) integration (Fluctuat Nec Mergitur – a café in the centre of Place de la République in Paris, Le Pain de la liberté – a Catering service, Le Carillon – a biscuit fabric, Farinez-vous – a bakery) but not only (Carton Plein – a cardboard collection and reuse project). They also welcome migrants (the Humanitarian Centre of Paris Nord managed by Emmaus), and work with them (Les cuistots migrateurs).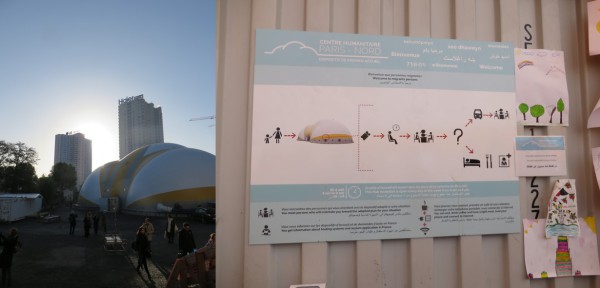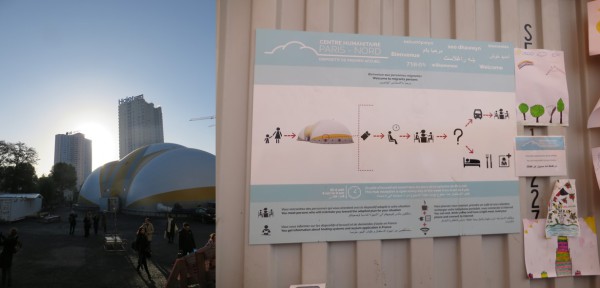 "You can start with small projects" (Dorin Miclaus, Prokject coordinateor at Baia Mare Munciipality) Funding too often remains an issue both for NGO and business projects. Tools are developed at a global level (INCO investing fund supporting green and social businesses) and local one (Paris Initiative Enterprise funding local projects with a highly visible impact in the neighbourhood).
"Yet, as entrepreneurs, we feel you, in the City administration, still do not know what our reality is" (Muriel Ighmouracène, founder of Coworkcrèche) One key success factor is the creation of a favourable ecosystem. Citizens need to feel that they are listened to and elected represented and city administrators –that they are understood. They need to trust and get to know each other. And for this, some work still needs to be done.