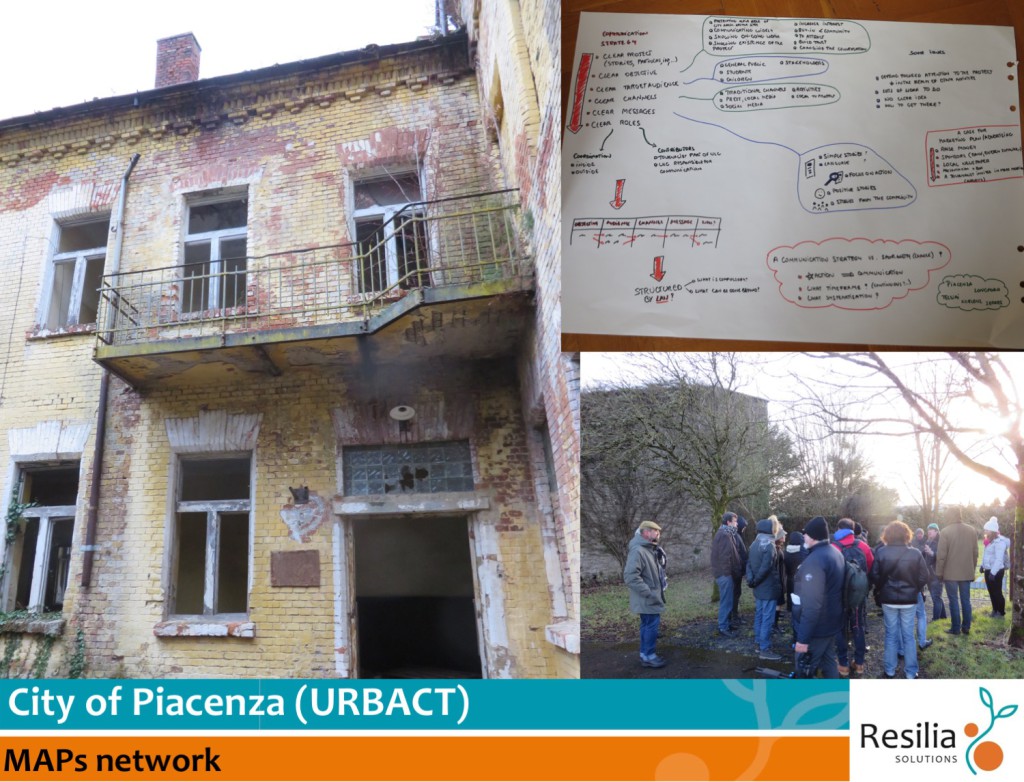 The MAPS European project aims to enhance former military heritage as key elements for sustainable urban strategies, combining both functional and social aspects. The involvement of fellow cities presenting a similar architectural heritage and comparable territorial characteristics is meant to favour a mutual exchange of experiences, leading to the definition of best practices and replicable schedules which can be subsequently adapted to the needs and expectations of local communities, as expressed by stakeholders and interest groups.
The dismissal of formerly productive settings often poses serious environmental and economic issues that Municipalities have to deal with as political and administrative problems. The main goal of MAPS is to reverse perspectives, highlighting the potentialities of this heritage, albeit discussing all matters related to the plans for their future destination.
Following the approach of social architecture, dismissed military areas can be deemed the new symbols of a more conscious and participated urban planning, oriented to the promotion of cohesion and inclusiveness.
Marcelline supported the MAPS network for the implementations of the cities' IAPs.
More information about the network here.
Partners: Piacenza (IT) – Lead partner, Serres (EL), Varazdin (HR), Szombathely (HU), Telsiai (LT), Koblenz (DE), Longofrd (IE), Espinho (ES), Cartagena (ES).
Funding authority: URBACT