"The State vouches for the commons" (Regis Ursini, Urbios)
Beyond this plain and quite obvious statement, it appeared that the "commons" are being understood at two levels. At the first one, this is about defining a common space. The exercise carried out during the Forum Camping identified the following characteristics: there is a space with an inside and an outside; it proposes activities that are free and open to the public; experimentation is easy: there is room for unexpected effects; it reveals what there is already; it enables sharing and capitalising on know-hows; it works on the basis of collective governance; it is independent from public and private actors. In addition, it can be the ground for local micro economic experimentation and host artists and residences.
At the second level, we reached a more conceptual exchange on the operationalisation of such a paradigmatic shift. Participants were certainly abiding by the new societal models based on Hardin's, Ostrom's, Laval's or Bauwen's writings on the Commons. Yet, how can the work on public space reshape the relationship between all actors of society and readjusts the responsibilities borne by each, under the responsibility of the State? How to tackle the tragedy of the commons? One of the answer to this question was to start agreeing on a definition and ensuring that new concepts are made mainstream without losing their initial meaning… Not an easy task…
The real life is here, it is not just a temporary use
One of the emblematic project of Les Grands Voisins has been the creation of a local currency based on quarters of an hour: the people living on the site can receive them in exchange of some service they deliver. They can use this currency in some specific shops on the site. The experimentation is altogether economic (assessing the value of money and time), social (valorising time and individual skills), and environmental (through circularity). More than that, it has been a societal experimentation: about the way collective and individual needs, interests and potentiality can come together in a complimentary way. The major side effect was the creation a micro society bound by this currency, creating a new local urban ecosystem.
And that is one of the landmark reflexions of these two days: les Grands Voisins and other projects which were present at the Forum Camping  are all concerned with fluid processes, social experimentations, which should be open and leave room for creativity. They underline the role we, citizens, all have of being space makers. In doing so, personally, professionally, we develop a new urban value which is liquid: it can spread to all spheres of public policies and society not only in a transitory manner but for long-term effects as well.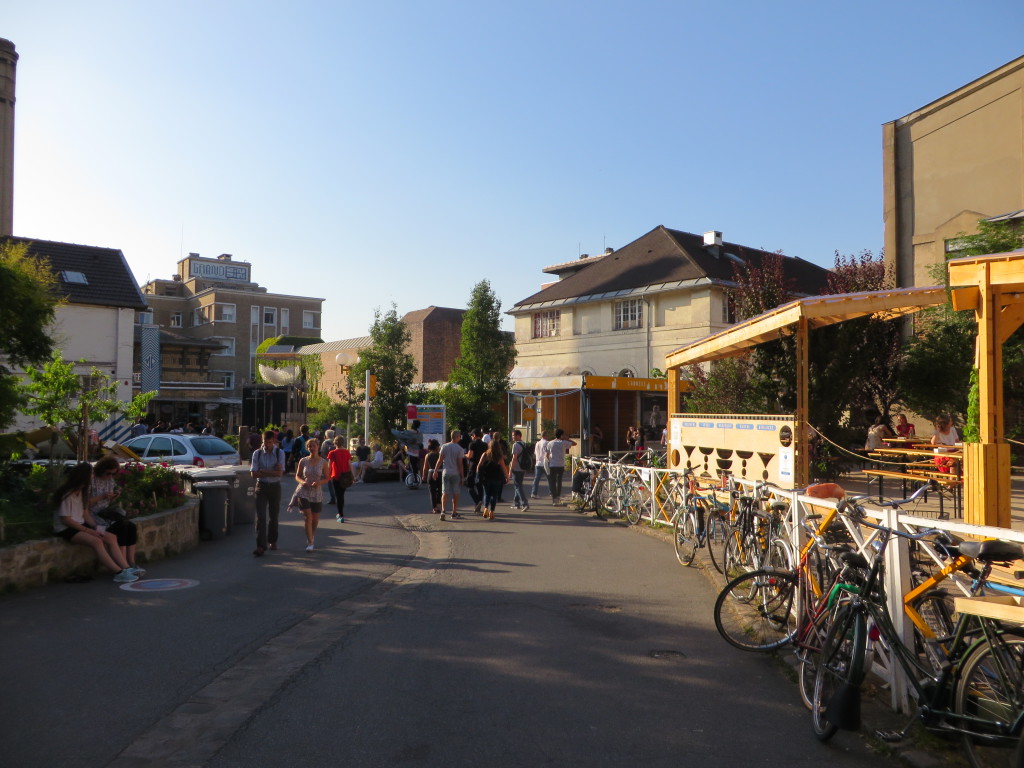 [1] For more examples throughout Europe, check out the  Issue of the REFILL magazine: https://refillthecity.wordpress.com/media/magazines